Purple Velvet Cake Mix
Vizyon Purple Velvet Cake Mix provides a high volume with a fine, soft texture. Perfect for commercial baking as well as home cooking and cake making. Made using genuine natural colourants combined with a complementing flavour, they provide a soft crumb and velvety texture. Plus with its unique mix, you will achieve greater volume per bag and a lofty yield per cake.
With a fantastic taste and texture, the Vizyon Velvet Cake mix provides a genuine, natural flavour with a vivid colour and velvet texture. Along with being freeze-thaw stable, Vizyon Velvet Cake mixes will retain their moistness, softness and freshness over a longer period.
Simplify your baking processes and maintain a consistent flavour and quality which can be both time and labour saving as well as great economical savings overall.
The Purple Velvet Cake mix has a distinct and bright purple colour which comes from natural beetroot red colourants. In addition you will find it's flavour is a subtle berry fruit taste stemming from the fruit flavouring.
The Vizyon Purple Velvet Cake Mix will assist you to maintain a standard flavour and quality while keeping the cake's freshness for a longer time. In a convenient, resealable foil pouch or the larger, bulk craft bag, the powder mixture will ensure you make fantastic tasting velvet cakes whenever you need.
Additional Tips
Ingredients
Batter will make around 3 x 20cm cake rings with approximately 550-600g in each. Alternatively, batter can also be poured onto a cake tray and cut using a cake ring from the tray once baked. Leftover off-cuts can then be grated and used as decoration over the cake.
Oil or butter ingredient mix – Sunflower oil generally can be used in place of butter. This may be more cost effective as a cheaper ingredient source.
Original Velvet cakes are typically prepared using butter. Note that you should add an additional 1 to 1.5 minutes extra mixing time to obtain a similar texture that an oil ingredient cake.
| | |
| --- | --- |
| SKU | 1797 |
| Brand | Vizyon |
| Shipping Weight | 1.0000kg |
Others Also Bought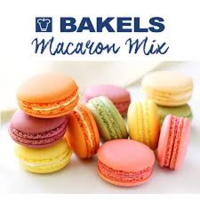 $9.50
$19.95